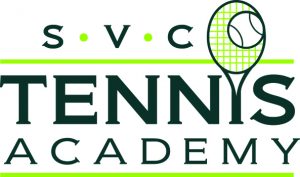 Coming this fall to Southern Village Club, we are excited to introduced the SVC Tennis Academy!  Hosted by Tennis Pro Giancarlo Pescetto, this elite program will have limited availability.  Registration will begin soon, so be sure to check back for more information, or email Giancarlo at giancarlo@southernvillageclub.com.
TESTIMONIALS
Read about Giancarlo and his successful methods below:
July 2, 2019
To Whom It May Concern:
I know Mr. Giancarlo Pescetto (Jonny) through a friend's recommendation. Her son has been taking tennis lessons with Mr. Pescetto for over two years. When she learned that I was looking for a tennis coach for my eleven-year-old daughter Mia Han, she strongly recommended Mr. Pescetto. Mia Han had four months of tennis lessons with Mr. Pescetto at Southern Village Tennis Club in Chapel Hill, North Carolina.
He intrigued his students through multiple teaching methods and kept them always motivated in learning.
He exhibited great professional ethics, always being punctual, very focused, encouraging and enlightening.
He refined Mia Han's basic hitting skills, including forehand and backhand strokes, volley, and top spin.
He specifically helped Mia Han improved her serving skill to a much better level.
He successfully helped to prepare Mia Han for her first USTA tournament.
He generously offered help and valuable suggestions during the off-class time.
Mr. Pescetto is an excellent coach and a friend as well. I consider him being highly qualified in tennis coaching.
Sincerely, Yuehan Ma
To Whom It May Concern:
I'm very glad to write this letter of recommendation in strongest support of Giancarlo Pescetto. I've known Giancarlo, whom we call as "Jonny", for more than 3 years. I've watched him develop both professionally and personally.
In the summer of 2015, I occasionally heard from one of my friends that a young man was offering tennis lessons to kids in a park nearby and I was looking for a coach for my twin daughters, Julia & Olivia, at that time so I made an appointment to have Jonny offer them a lesson. My daughters and I loved his teaching style so much immediately that we've had him as our coach ever since. My daughter Julia said "Jonny helped us a lot. I was somewhere 200 in the state when we started to work with him. Since then, my rank has been shooting up and now I'm No. 1 in the state.". Olivia said "he is pretty intense. He always pushed us to our limit. I remember he made me  run for every ball although I was too tired to move after two hours of lesson". She then said "he is pretty good at techniques. He fixed the problems with my backhand and serve".
From the reflections from my daughters, you can tell that Jonny is beloved by his students and their parents. In fact, for all his students and parents that I know of, everyone thinks highly of him. He communicates well with both the students and parents, and normally would be friends with them as well. He is very good at teaching students with the most updated techniques, and more importantly, he has developed a good plan for everyone and would train each of them differently based on their levels, personalities, and styles. He cares about the students' successes deeply and would do whatever he can to help them grow even if he must work overtime. He designed or implemented different drills to develop students' skills or address their weakness. He is updated with the most modern technology and would consistently use videos to record their strokes and then show them how well or bad they've done. He also used videos from Youtube to show the techniques from top players such as Federer and Nadel to help his players to learn the most optimal skills.
I highly recommend Jonny. Please let me know if you have any questions.
Sincerely, Hank Xiao