Private/Group Lesson Rates
Take your game to new heights with a private lesson with the Southern Village Club teaching staff. Our well-rounded staff is equipped to teach true beginners to competitive tournament players and everyone in between!
(11/20 notice) Please note that due to the volume of lesson requests received over the recent weeks, we are currently wait-listed for private lessons. If you have recently submitted a request for lessons, a staff member will reach out to you as soon as an opening becomes available!
| Lesson | Head Pro | Assistant Pro |
| --- | --- | --- |
| Private, 1 hr. | $60 | $50 |
| Private, 45 mins | $48 | $40 |
| Private, 1/2 hr. | $32 | $27 |
| Semi-private, 1 hr. | $32 | $27 |
| Semi-private, 45 mins | $26 | $22 |
| Semi-private, 1/2 hr. | $17 | $14 |
| 3-Person group, 1 hr. | $23 | $19 |
| 4-Person group, 1 hr. | $19 | $16 |
| Hitting session, 1 hr. minimal instruction | $60 | $40 |
| | | *Member pricing shown, add $6 additional fee for nonmembers |
Tennis Staff
Reach the Tennis Department at 919-969-8442 ex. 102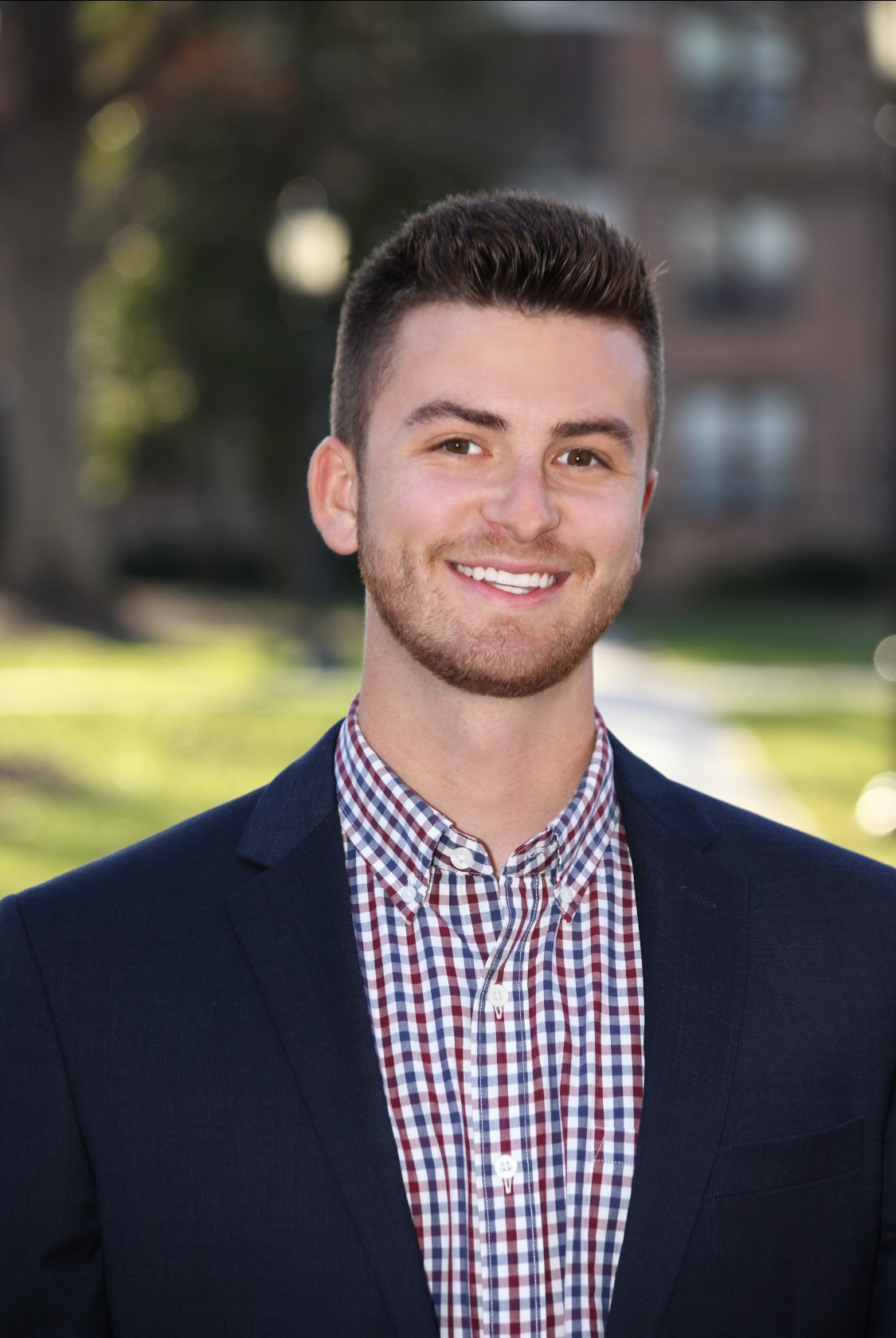 Max Fritsch
Head Tennis Professional, USPTA Professional
Southern Village Club
Coach Max is the Head Tennis Professional of the Southern Village Club tennis program and has worked in that role since October of 2020. He joined the SVC Tennis staff in May of 2015 as a clinic/camp assistant, and later transitioned into the full-time roles of Assistant Tennis Professional and now serves as our Head Tennis Professional. Coach Max is a USPTA Certified Teaching Professional. Born and raised in Chapel Hill, NC, max attended Frank Porter Graham Elementary, Grey Culbreth Middle, and Carrboro High School, where he won 4 NCHSAA state championships at the varsity level. Max has been playing tennis since he was about 10 years old, and competed at the highest levels of the Junior USTA program, achieving top 10 rankings in the state of North Carolina. Coach Max comes to us from the University of Mary Washington, where he obtained his Bachelor's degree in Business Administration and played collegiate tennis for 4 years, 3 of which included dual-team NCAA Championship appearances and top 15 rankings in the nation. He has been an integral part of our staff for the last 5 years and is very personable, patient, and kind. Max enjoys working with players of all ages and abilities and excels at sparking excitement for the game of tennis into his students. He is always looking to attract new team members, implement new ideas, and inspire the Southern Village Club teaching staff to grow.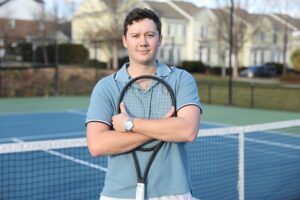 Nelson Hughes
Assistant Tennis Professional, USPTA Professional
Southern Village Club
Coach Nelson has long been a part of the SVC Tennis staff, joining back in 2015 as a clinic assistant and working his way up to his current role as an Assistant Tennis Professional in February 2018, when Nelson obtained his USPTA certification. Nelson was home schooled, growing up in the high level competitive sphere of Florida junior tennis, where he reached the top-50 in the state. Coach Nelson has a great love for the game, a fun, laid-back personality and a special way of driving results from his students. Currently in his first year of law school at UNC, Nelson is with us on a part-time basis. He works with students of all levels and really enjoys working with those who want to work hard, listen, and learn. Fun fact: Coach Nelson plays ambidextrously–hitting just as impressively right and left handed!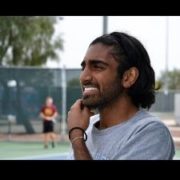 Ravi Tewari
Assistant Tennis Professional, USPTA Professional
Southern Village Club
Coach Ravi is an integral part of the SVC tennis staff, starting as a clinic assistant in college and becoming a USPTA-certified Teaching Professional in February of 2018. Ravi played junior tennis out of Greenville, NC where he reached state rankings inside the top-ten and Southern rankings inside the top-100. Ravi also played on the UNC club team which routinely qualified and competed at the highest tiers of the National Championship Tournament. Ravi is very methodical, patient, and is a phenomenal communicator. Ravi works with both juniors and adults of all levels, but finds his passion in competition. He is a mainstay at Ladies Night and his new Stroke and Strategy clinic and is a wealth of knowledge. Away from the court, Ravi works for Higher Education Works where he fulfills his other passion as a writer.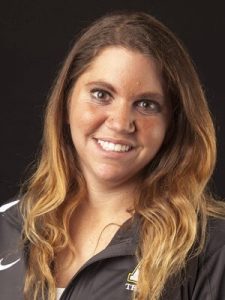 Bri Armellino
Assistant Tennis Professional, USPTA Professional
Southern Village Club
Coach Bri joined the SVC Professional team in June of 2020. She comes to the Southern Village Club community from West Palm Beach, Florida. She first picked up a racquet at five years old, like many of our current junior players. Bri began playing USTA junior tournaments at the age of 11 and reached rankings inside the top 30 in Florida in the Girls 12s and 14s division. At 15 years old, she played her first ITF (International Tennis Federation) event.. At 17, she reached the semi-finals of a Grade 4 ITF tournament in Puerto Rico in both singles and doubles. Coach Bri reached as high as 11 in the Florida G18s rankings and 87 in National rankings. She received a full-ride to play college tennis at the Appalachian State University in Boone, NC, where she consistently started in singles and doubles. Bri received her Bachelor's Degree in Health Promotions with a Minor in Nutrition. Coach Bri loves working with players of all ages and ability levels and her goal is to make her players 10% better than the day before. Bri loves working with beginners, intermediates and players on the high performance track and works hard to instill in her players the love and passion for the game that drives her to be the best coach that she can be. She is dedicated to growing and developing as a professional on a daily basis to meet the evolving challenges that the game provides. Bri has recently obtained her USPTA Professional certification in March 2020 and is currently working towards completing the rigorous iTPA Tennis-Specific Performance coursework. Bri also received her TSS certification Tennis Serve Specialist (TSS), obtaining this certification through the Kovacs Academy. Bri loves to read or watch videos on tennis in her spare time and has a deep passion for the game of tennis. Fun fact about Bri: she is the only known player on the SVC staff to hold a match win over a grand slam champion. Bri defeated Naomi Osaka in the semi-finals of a junior tournament when she was 15!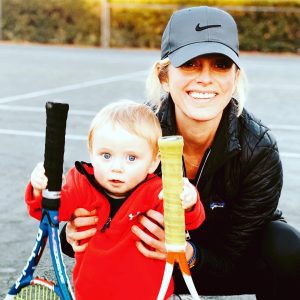 Amy Stuckey
Assistant Tennis Professional
Southern Village Club