Gentle Flow Yoga Mondays 11am – 12noon
Flow Yoga Wednesdays and Fridays 8:30am – 9:30am
Gentle Flow Yoga
Let's link breath to movement as we stretch and strengthen the body from head to toe. We'll find both strength and ease in a variety of familiar yoga poses combined with dynamic movement to gently open muscles and joints. Suitable for all levels of yoga experience; options offered throughout to make the class both accessible and challenging for new and experienced yogis.
Flow Yoga
Yoga can increase strength, flexibility, and balance in our minds and bodies. In this class, we'll gently warm up our bodies, link breath to movement, flow through sun salutations and other standing sequences, work on balance, then wind down with stretching and relaxation. Options offered throughout to make the class both accessible and challenging for people with various ranges of yoga experience.
Instructor: Jessica Palmer – Gwaltney
Tuesdays/Thursdays 8:30-9:30am
Kettlebells is going strong at Southern Village Club. This program gets you in shape without the joint-pounding of traditional exercise. Great for men and women, all ages. Want more information, click here!
$150/full session (2x week)
Instructor: Betsy Collie
Mondays and Wednesdays 6:30 – 7:30pm
Tang Soo Do is the traditional Korean Martial Art that has been practiced for approximately, 2000 years. Tang Soo Do with Master David Kwon offers a variety of classes for different ages and abilities in their Southern Village location.
Instructor: Master David Kwon
Wee Arts Kids Music and Movement
Tuesday(s) – 10am – 10:45am 
 Wednesday(s) – 10am to 10:45am
Wee-Arts introduces children to the joys of music through singing, dancing, and hands-on exploration. From beloved children's songs to original music, local musician and Wee-Arts founder Michelle Schooff expertly guides children through a variety of songs, movements, stories, and games with her acoustic guitar and infectious joy.
Wee-Arts classes are play-based, giving children the opportunity to learn at their own pace within a warm and supportive environment that fosters a sense of community among children and caregivers alike. As a mother of three, Michelle is sensitive to the needs of young children, taking special care that everyone feels comfortable, whether they need gentle encouragement or can hardly contain their excitement.
Learn more on the Wee-Arts Facebook page at www.facebook.com/weeartsrocks
or on the website at www.weearts.com.
Instructor: Michelle Schooff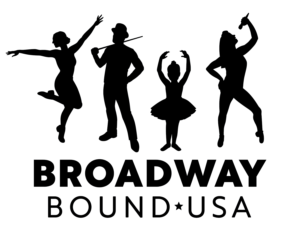 Saturdays 10-11am 2nd & 3rd Graders
Saturdays 11-12:30pm 4th-6th Graders
 Thursdays 4-5:30pm 3rd- 5th Graders
Thursdays 5:30-7pm 6th-8th Graders
 
Rooted in musical theatre, we seek to inspire, foster, support and promote outstanding creative arts. BROADWAY BOUND USA strives to provide high quality instruction through an experienced staff teaching partnerships to empower creative expression.
Instructor:  Jamie Jennings
Mondays: 9 – 10am
Thursdays 6:45 – 7:45 pm
This program is designed to train your mind and body in healthy movement patterns so you move better and feel stronger. This program is excellent for those wishing to begin a personal practice of Pilates. Also great for those who wish to improve their sports performance, increase muscle efficiency, and maximize safety when doing those higher level, sports-related activities you love to do.
We'll start with the basics, and each week we'll progress as your body allows. This class will use Pilates-based mat exercises to help you:
Develop strong, adaptable muscles
Increase flexibility
Gain core control
Increase total body awareness
Instructor:  Katie Langley